Made by Hashers for Hashers
Imagine having everything you need to manage your Hash life in one place. Welcome to Harrier Central: the ultimate global Hash House Harriers app that makes it easy to find runs, keep track of your run counts and much more. And it's very secure – read our Privacy Policy and our FAQ to see how we protect your personal information.
Current Version of Harrier Central: 1.0.76
Harrier Central definitely is an App made by Hashers thinking of Hashers. It helps to organize your mismanagement at the same time as providing you the tools needed to handle your Hash Cash, Run Counts and Run Events. Without hesitation, I recommend every Kennel around the world to start using this amazing App.
Participating Kennels Include










The perfect app for Hariettes and Harriers!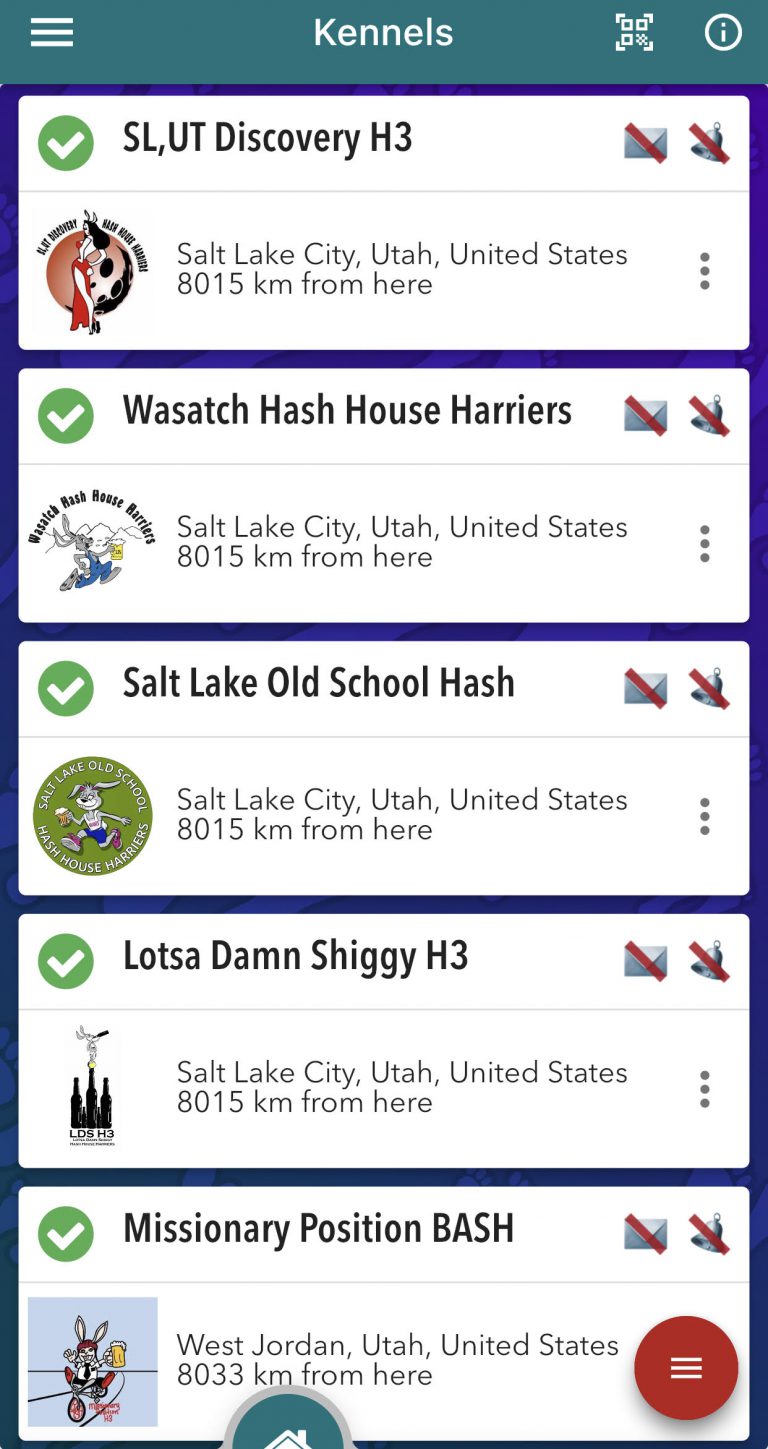 Follow your favorite Hash Kennels whether they are around the corner or on the other side of the world.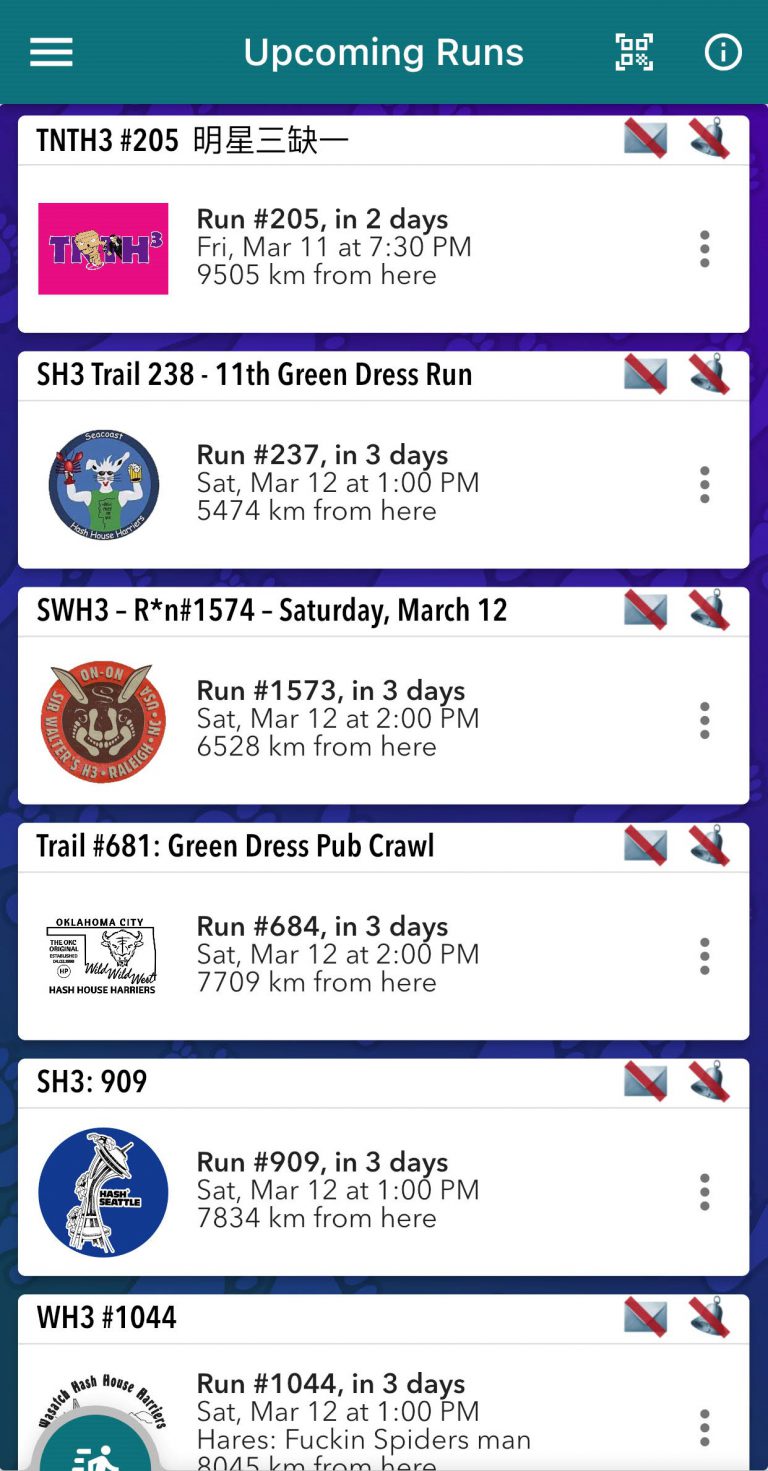 Discover Hash runs and other events from multiple Hash Kennels in one simple view.
Quickly RSVP for Hash runs and events. See which of your friends will also be there.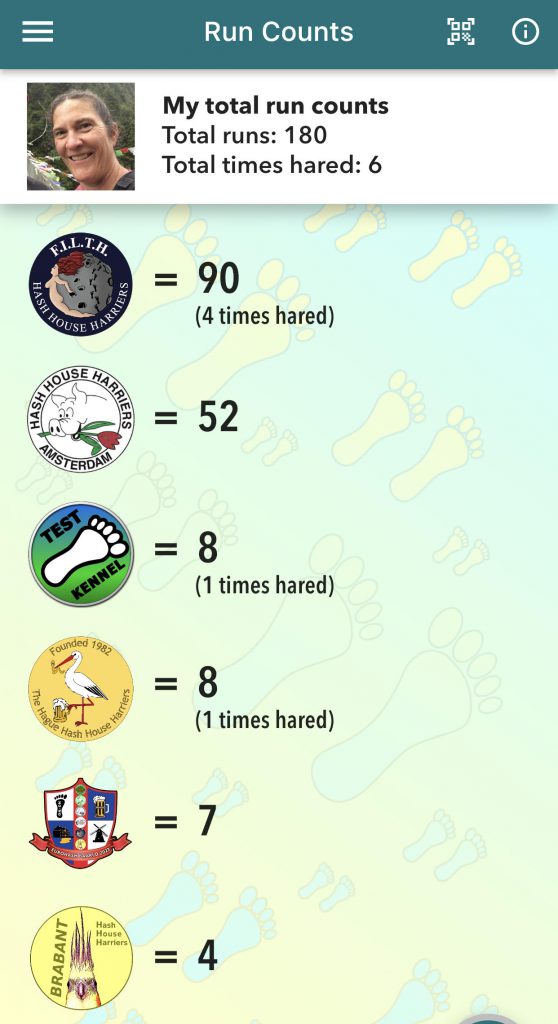 Keep all of your run counts in one place, safely and securely stored in the Microsoft cloud. Never lose track of your run counts again!
The perfect information management system for Mismanagement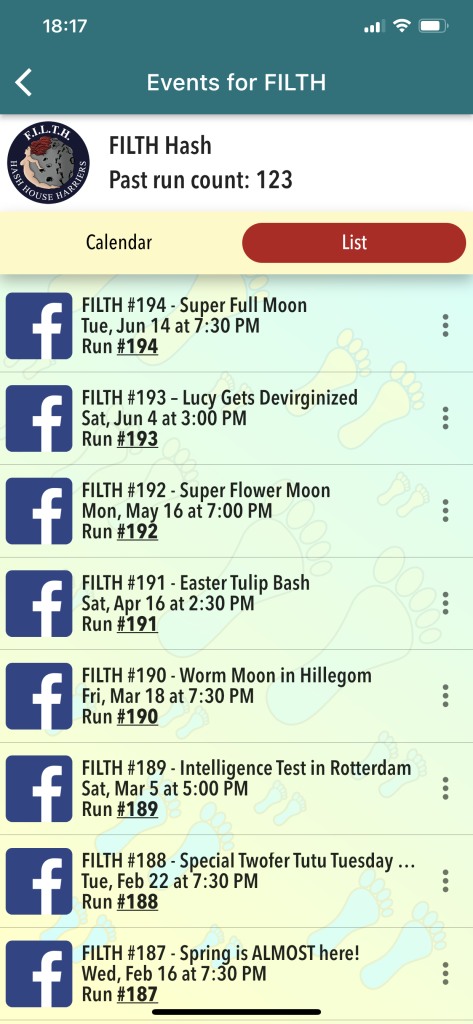 No double entry of data! Automatically integrates with Facebook Public or Private Groups so event changes on Facebook are automatically pushed to the app!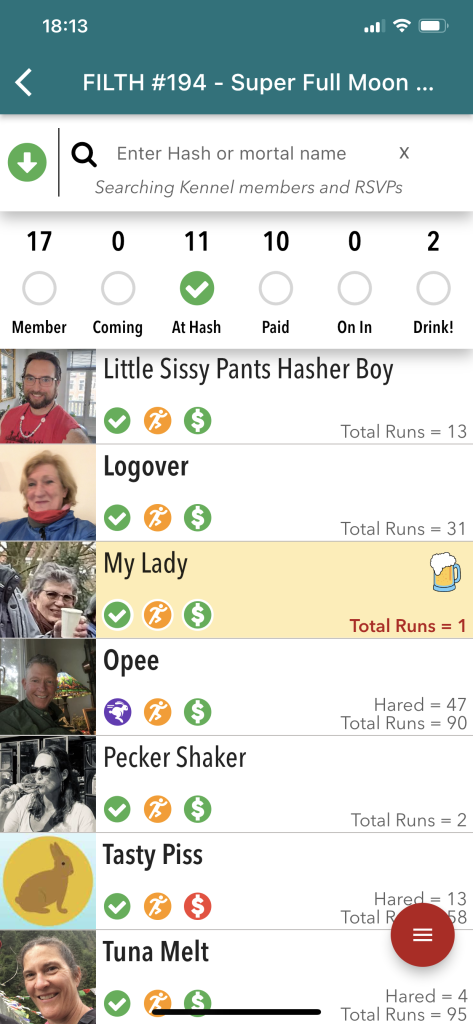 No need to ever worry about keeping track of run counts again. The app does it for you and even informs you when Hashers are reaching important run milestones with a special Drink category.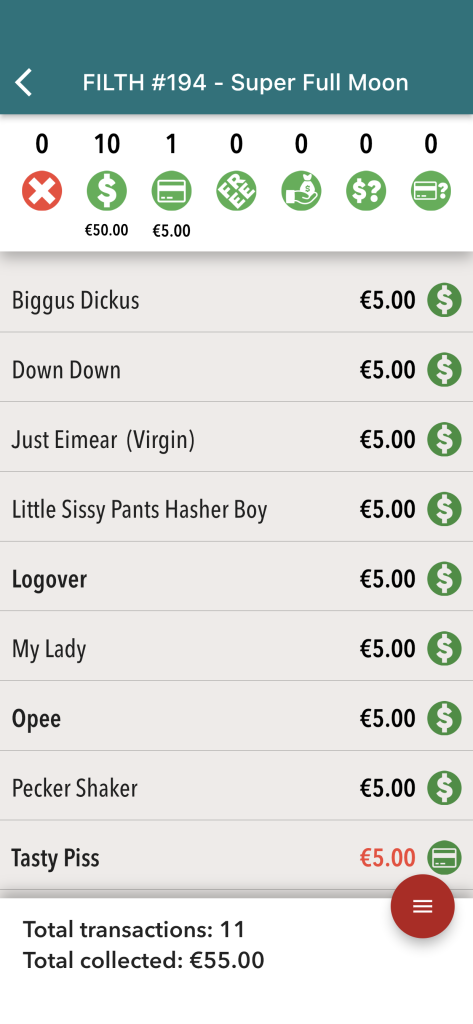 Recording Hash Cash is as easy as swiping left for cash or right for electronic transfer offering FULL transparency for Mismanagement on what is collected at each trail. 
Both the iOS and Android apps are designed using the latest technology to ensure you have the best user experience possible with maximum data security.
Use our FAQ to learn more about Harrier Central. If you don't find the answer to your question here, just connect with us using our Contact Form. We'll be happy to get back to you after we've recovered from our latest Hashing adventure!
We offer our basic features free to ALL Hash House Harriers Kennels. Our hope is that one day nearly all Hash Kennels will be using our free service so that it becomes easy for traveling Hashers to find runs anywhere in the world. Our free service allows your Kennel to post runs for locals and visitors to discover, keep run count statistics for your Kennel's members and use our advanced Facebook data integration features to automatically transfer your run events from Facebook into Harrier Central. And these features are all available absolutely free of charge. We will soon be rolling out additional paid features that provide Kennels with a comprehensive set of Hash Cash tracking functions.
To add your Kennel, with or without automated Facebook integration, please fill out the appropriate form and we will get back to you soon after your Kennel has been imported into our database.

Harrier Central for All Hashers Worldwide! Harrier Central is now available in […]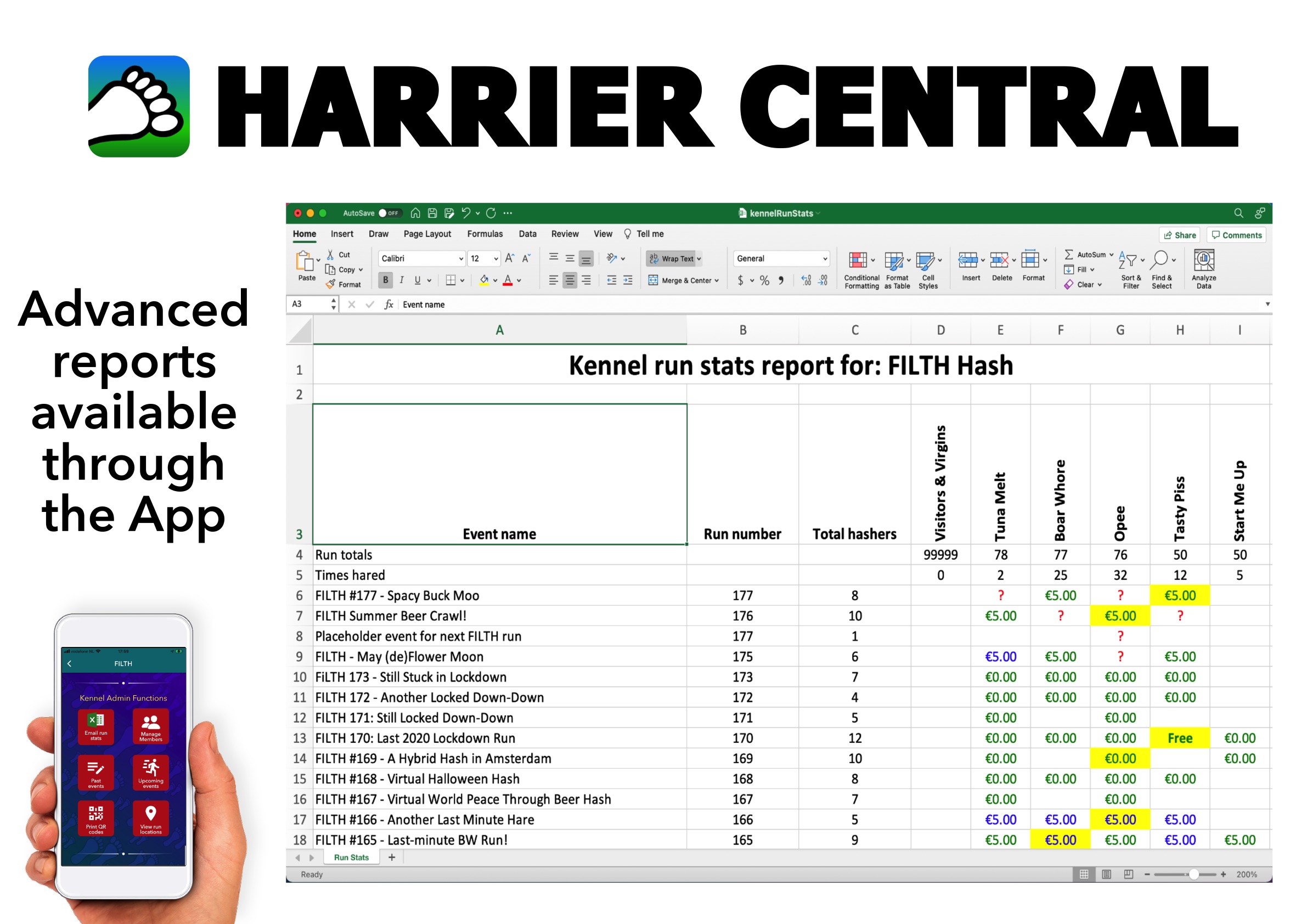 Get your run reports by email! With the simple press of a […]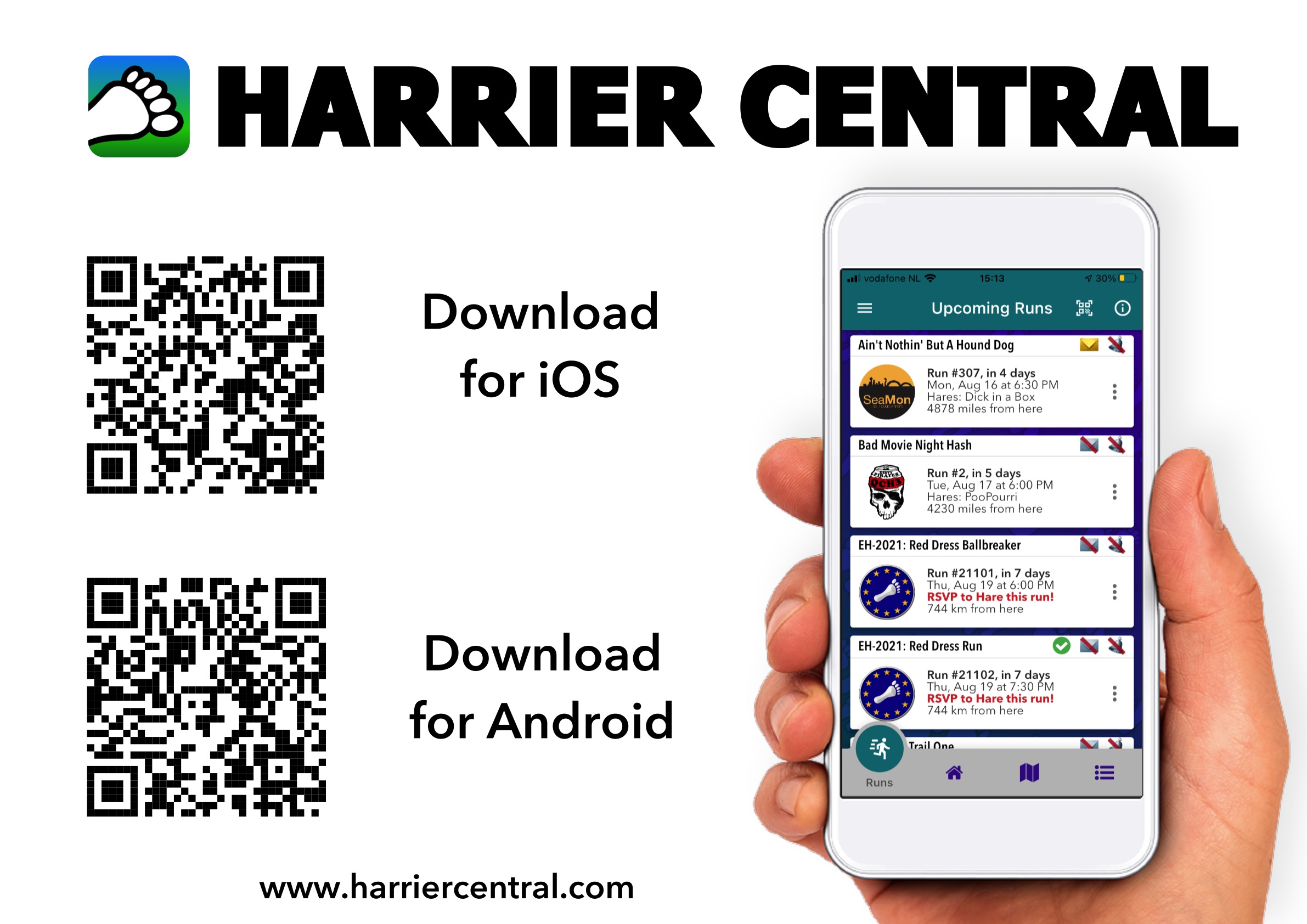 Version 0.9.200 is here for iOS and Android We're excited to announce […]
See all our news